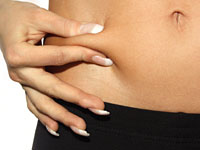 "I had a great evening," he said as we were saying our goodbyes that night. I smiled. I couldn't believe Mr. M.'s idea of a good evening included the following:
Tacos for dinner

A trip to Home Depot near my house where they didn't have the very items we needed even though we found them at a different Home Depot the day before. So we had to improvise which ended up taking an hour at the store.

Listening to me reprimand each of my kiddos about an attitude or disobedience.

Tearing my vacuum apart when it started making a loud grinding noise and helping me fix the problem.

Hanging up a marker board in my daughter's room, as we females tried to help him eyeball if it was level or not. (Move it down, no up, on the left side, ok right there, nope…)
Yes that all happened in one night.  I still find myself wondering if this is all a dream. Just don't pinch me, in case it is.
Find yourself… keeping it real